APROPOS THE HAPPINESS SWEET SPOT!
Copenhagen world's best city for attracting talent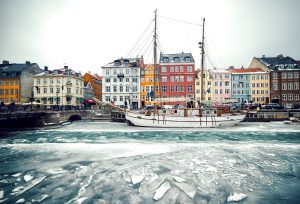 In it country ranking, Denmark was eighth. Switzerland was in first place, while three other Nordic nations were also in the top ten. Sweden was fifth while Finland and Norway took the two spots after Denmark.

The new index saw Denmark drop three spots from last year's ranking.

According to Insead, the indices measure how countries and cities "grow, attract and retain talent".

This year marked the first time that the GCTI also included a city ranking, with Insead considering 46 cities from around the world.

Bruno Lanvin, who authored the city report, said it "offers a vivid picture of a world in which talent moves not only from country to country but also from city to city, often across national borders".

"Cities are hence emerging as global players on the talent competition scene; the initial GCTCI rankings show that although megacities such as San Francisco, Madrid or Paris are among the leaders, smaller cities such as Copenhagen, Zurich, Gothenburg, or Dublin are competitors to be reckoned with," Lanvin said in a press release.

"They are cities where talents can find excellent career opportunities, good connectivity (broadband and transport) and a high quality of life for themselves and their families," he added.
---
From a strategic and organizational perspective The Happiness Sweet Spot aims at creating a real and unique competitive advantage for your organization.
In a social and societal context, The Happiness Sweet Spot also addresses the role and possible obligation (CSR) for organizations in creating well-being and happiness for individuals and nations.
Business Process Re-engineering, Best Practice, Operational Excellence etc., is necessary but not sufficient. This is only a "license to operate."
Your real, unique, competitive advantage is in your Purpose, your culture and how you manage and lead your people: The Happiness Sweet Spot.